While women of Persian descent are known for their stunning ethnic beauty, it's observable that they also desire a nose that brings balance to their face while maintaining their ethnicity. In fact, Persian rhinoplasty is among the most popular procedures delivered by Dr. Asaria. For his Persian patients, Dr. Asaria employs a conservative approach—he never seeks to over-refine the nose or create an overly Westernized or Caucasian appearance. Instead, he carefully respects the natural Persian appearance with every rhinoplasty he delivers. For patients seeking among the best Persian rhinoplasty Toronto has available, look no further than Dr. Asaria at FACE Cosmetic Surgery.
Overview of Persian Rhinoplasty
Iran is known as the rhinoplasty capital of the world, with seven times more procedures performed annually than America. Iranian women wear a hijab when in public, covering most of their body. Because of this, they seek to refine their facial appearance, as this is the only part of their body that is seen. Their Western counterparts are not much different, and seek rhinoplasty with the same level of vigor.
As a surgeon who is particularly experienced in Persian rhinoplasty, Dr. Asaria understands all nuances of this incredibly delicate surgery. His goal is to refine and complement his patients' naturally ethnic appearance while sculpting a nose that is beautiful and desired by the patient.
As a general overview, many Persians have noses that are slightly bulbous with a downturned tip. Additionally, most of Dr. Asaria's Persian patients feel the overall size of their nose is too large. When coming to see Dr. Asaria for a consultation, most patients desire a smaller nose with a slightly upturned tip. By helping his patients reach their cosmetic goals without creating a cookie cutter appearance, Dr. Asaria has developed a reputation for delivering the best Persian rhinoplasty Toronto has available.
Read Dr. Asaria's article on Persian Rhinoplasty
Persian Rhinoplasty Popularity Leads To Unlicensed Practice
It's estimated that as many as 200,000 Iranians are undergoing rhinoplasty on an annual basis. This has led to unlicensed practitioners offering rhinoplasty as a way to capitalize upon the wealth available in the cosmetic industry. In fact, in Tehran, the capital city of Iran, there are approximately 160 licensed practitioners and over 7,000 unlicensed practitioners. For this reason, many of Dr. Asaria's Persian patients come to see him for revision rhinoplasty after a botched procedure by an unlicensed, inexperienced surgeon.
Dr. Asaria encourages any patient seeking rhinoplasty to do full research before seeing a rhinoplasty surgeon. While the appeal can be overwhelming due to bargain prices, it is ultimately unwise to see a surgeon who is not licensed by an official accreditation board. At FACE Cosmetic Surgery, we accept patients from all over the world to ensure they get the very best in Persian rhinoplasty. If you are interested in traveling to Toronto for this purpose, please call our office to find out more.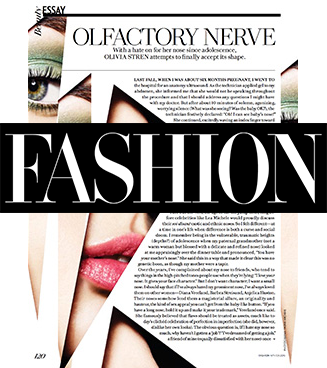 Dr. Asaria featured in The Fashion Magazine
Read the story of how Dr. Asaria helped one patient achieve the nose of her dreams.
Read Article
At FACE Toronto, One Size Does Not Fit All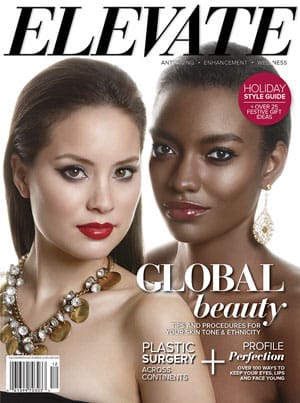 "For non-Caucasian patients, they should find a surgeon that has a large proportion of ethnic patients. Surgeons who are focusing on ethnic surgery can deliver a more natural and well-balanced result for patients." — Dr. Jamil Asaria
Dr. Asaria was recently featured in Elevate Magazine, sharing his expertise in ethnic rhinoplasty procedures. With his expansive knowledge and individualized approach to ethnic rhinoplasty, Dr. Asaria helps patients understand what to look for when considering this procedure.
Read the web article
View the Magazine
Schedule a Consultation
If you think Persian rhinoplasty may be right for you, the next step is a consultation with Dr. Asaria. During this consultation, his first priority is to understand your personal goals for cosmetic surgery. Once this has been achieved, he can make recommendations regarding which procedure(s) can deliver the desired results. As a surgeon whose policy is always to put the patient's needs first, Dr. Asaria strives to deliver the best Persian rhinoplasty Toronto has to offer. Please call us to schedule your consultation.
Planning your Rhinoplasty Surgery
The most important part of nose surgery is the planning phase. Rhinoplasty involves, precise, detailed changes in the underlying structure of the nose. Each of these changes must be carefully planned out in advance by you and your surgeon.
When you come to FACE Toronto, your first step will be to meet with Dr. Asaria for a private consultation. He will discuss your goals and expectations and answer any questions you may have. With state-of-the-art, digital imaging Dr. Asaria can also show you an accurate representation of what you will look like.
Excellent communication between patient and surgeon is crucial during the planning phase. Dr. Asaria makes it a point to work closely with each patient and ensure that they are 100% comfortable before surgery. He will work with you to compose a treatment plan that is completely customized to you and your needs.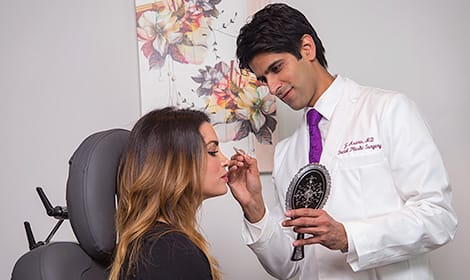 Schedule Your Consultation at FACE Cosmetic Surgery
Schedule
Online