Asian rhinoplasty is a very specific surgery, requiring meticulous care and attention to detail. While any rhinoplasty requires delicate skill and an artistic eye, Asian rhinoplasty requires a new plateau of excellence. In performing Asian rhinoplasty, Dr. Asaria must sculpt a beautiful nose for his patients while maintaining a uniquely ethnic appearance. With every Asian rhinoplasty, his goal is not just a beautiful nose—it is a beautiful nose that increases balance and symmetry with the entire face. With his extraordinary attention to detail and care with every patient, Dr. Asaria has developed a reputation for delivering the best Asian rhinoplasty Toronto has to offer. To find out more, please read below or call our office today.
Asian Rhinoplasty Overview
In the quest for an improved appearance, there are several aspects of the nose that Asian patients would like to address. These are:
Thick skin
Bulbous, overlarge tip
Wide nasal base
Bridge that sits low on the face
While each factor above is thoroughly considered, two aspects unique to Asian rhinoplasty are the bridge and the nasal base. These are covered below:
Adjusting the Bridge
In performing Asian rhinoplasty, one unique aspect is the bridge of the nose. Dr. Asaria must add volume to the bridge to prevent it from looking flat and wide. In order to do this, he can use a variety of materials. In performing Asian rhinoplasty, surgeons choose from the following materials:
Artificial substances, such as silicone or Gore-tex
Donated tissue from another's body
The patient's own tissue
Of the three above options, Dr. Asaria prefers using the patient's own cartilage, as it eliminates the possibility of infection or rejection. In many cases, the ideal cartilage is what's known as costal cartilage, found on the front of the ribs. By using costal cartilage, Dr. Asaria can sculpt a single, continuous graft to augment the nose. By using a single piece of cartilage, Dr. Asaria minimizes the possibility of the graft being reabsorbed by the body, which would prevent the successful outcome of Asian rhinoplasty.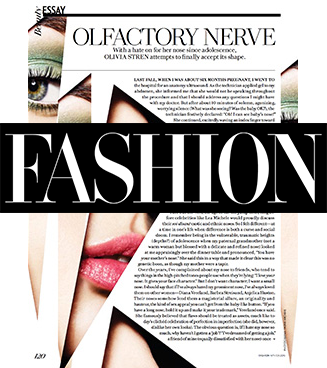 Dr. Asaria featured in The Fashion Magazine
Read the story of how Dr. Asaria helped one patient achieve the nose of her dreams.
Read Article
Adjusting the Nasal Base
The nasal base is a tricky portion of Asian rhinoplasty. A wide base is characteristic of an Asian nose, and correcting it too thoroughly would detract from a patient's ethnic appearance. However, if a patient's nose is excessively wide for an Asian nose, reduction of the nasal base may deliver a greater facial balance while maintaining ethnicity. Each aspect of Asian rhinoplasty—including reduction of the nasal base—is thoroughly discussed during the initial consultation with Dr. Asaria.
At FACE Toronto, One Size Does Not Fit All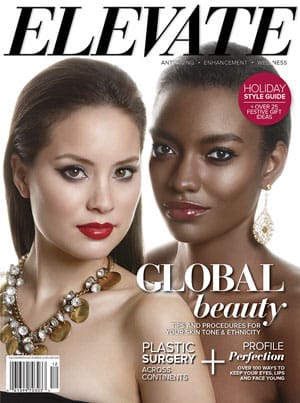 "For non-Caucasian patients, they should find a surgeon that has a large proportion of ethnic patients. Surgeons who are focusing on ethnic surgery can deliver a more natural and well-balanced result for patients." — Dr. Jamil Asaria
Dr. Asaria was recently featured in Elevate Magazine, sharing his expertise in ethnic rhinoplasty procedures. With his expansive knowledge and individualized approach to ethnic rhinoplasty, Dr. Asaria helps patients understand what to look for when considering this procedure.
Read the web article
View the Magazine
Schedule a Consultation
If you are considering Asian rhinoplasty, the next step is a consultation with Dr. Asaria. During this consultation, his first priority is to understand your personal goals for cosmetic surgery. Once this has been achieved, he can make recommendations regarding which procedure(s) can deliver the desired results. As a surgeon whose policy is always to put the patient's needs first, Dr. Asaria strives to deliver the best Asian rhinoplasty Toronto has to offer. Please call us to schedule your consultation.
Planning your Rhinoplasty Surgery
The most important part of nose surgery is the planning phase. Rhinoplasty involves, precise, detailed changes in the underlying structure of the nose. Each of these changes must be carefully planned out in advance by you and your surgeon.
When you come to FACE Toronto, your first step will be to meet with Dr. Asaria for a private consultation. He will discuss your goals and expectations and answer any questions you may have. With state-of-the-art, digital imaging Dr. Asaria can also show you an accurate representation of what you will look like.
Excellent communication between patient and surgeon is crucial during the planning phase. Dr. Asaria makes it a point to work closely with each patient and ensure that they are 100% comfortable before surgery. He will work with you to compose a treatment plan that is completely customized to you and your needs.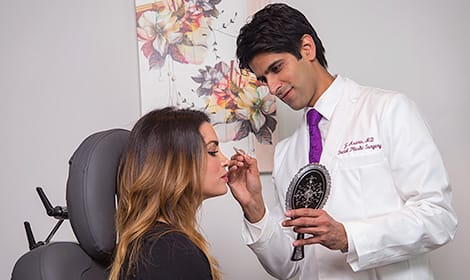 Schedule Your Consultation at FACE Cosmetic Surgery
Schedule
Online